Members' Page


Updated:


September 25, 2023, 4:28 PM EDT USA
(25 September, 2023, 21:28 UTC (Z)
What is this page?

This is a landing page for members of our opt-in membership & email list on yokodana.com, a place for members to catch up with things on our store/site. We have quite a few members, many having been with us for years going back to 1999.
Many of our members (affectionately called our Regulars) are repeat buyers and check our store faithfully when in the need of our special vintage Japanese fabrics or by-pound kimono bundles. Many folks email us to see what's been going on since they last visited yokodana.com.
So...we thought it might be helpful to have a single page here -- with an easy to remember web address -- www.yokodana.com/members, complete with the sort of links  and information members want to know without having to search or click so many links to find what they need.
Effective 9/25/2023: NEW POLICY FOR "A Package" and Nagajubans Package:  

Due to the high demand for this product, and recent limits in the supply end, in order for more people to be able to order these very popular packages, we have set a limit of a total of three (3) maximum  orders -- or, 30lbs --  of this package per 30 days per customer.

 MEMBERS-ONLY LOTTERY, 110LBS SPECIAL COTTONS/ASA MIX

 https://www.yokodana.com/pages/lottery-09142023


 Still have many new fabrics recently added to the clearance sale collection page HERE .


Presently adding new fabrics and by-piece almost daily. Most recently added some some deadstock hakkake liner bolts, as well as older silks from girls kimonos, others; also, special Ohshima Tsumugi silks, striped 1960s silks, kimono liner bolts, as well as other varieties of silks from 1930s-1980s; also we have added silk pieces of nagajuban and similar kimono liner-types of silks -- both deadstock and arai-hari (used/cleaned older fabrics).

Search for most recently added products & fabrics-by-piece HERE.



A FEW STILL AVAILABLE:

 

New Handmade Products, Clutch Bags from 1930s-1950s kimono silks One-of-a-Kind:


We have a few left of these women's hakama, they are the full-skirt type: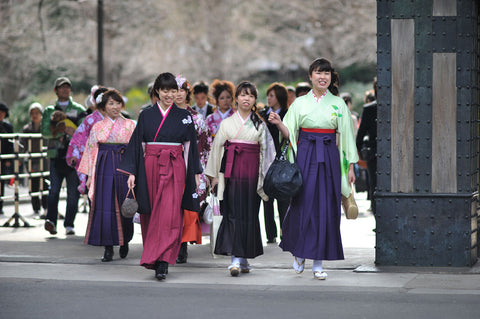 WOMEN'S HAKAMA(Skirt Type) also available
 HERE.
Tired of checking the site often and finding your desired package still 'sold'? Perhaps you might consider our waitlist:
Please visit our waitlist info page HERE.


Other Questions? Select HERE, or, please use "Contact"  or "Chat" tabs on every page of our website to message us.

Top