What's New on YokoDana Kimono -- yokodana.com? Vintage Japanese Kimonos,Fabrics

Updated:


September 25, 2023, 4:35PM EDT USA
(25 September, 2023, 21:35 UTC(Z)


Effective 9/25/2023: NEW POLICY FOR "A Package" and Nagajubans Package:  Due to the high demand for this product, and recent limits in the supply end, in order for more people to be able to order these very popular packages, we have set a limit of a total of three (3) maximum  orders -- or, 30lbs --  of this package per 30 days per customer.


 :  Still have many new fabrics recently added to the clearance sale collection page HERE .


Presently adding new fabrics and by-piece almost daily. Most recently added some some deadstock hakkake liner bolts, as well as older silks from girls kimonos, others; also, special Ohshima Tsumugi silks, striped 1960s silks, kimono liner bolts, as well as other varieties of silks from 1930s-1980s; also we have added silk pieces of nagajuban and similar kimono liner-types of silks -- both deadstock and arai-hari (used/cleaned older fabrics).

 Search for most recently added products & fabrics-by-piece HERE.
By-Garment Product :
Martial Arts Type--Sold by Individual Garment
US$35.00 per Garment Plus Shipping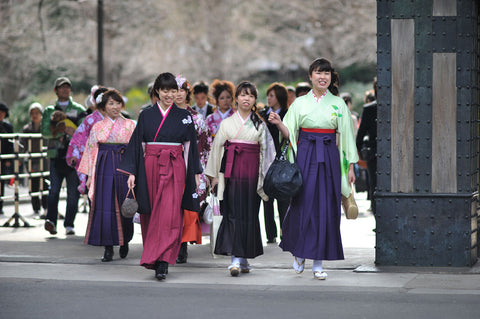 WOMEN'S HAKAMA(Skirt Type) also available
HERE.
Want to wait-list for any of these items? Please visit our waitlist info page HERE.
Other Questions? Select HERE, or, please use "Contact"  or "Chat" tabs on every page of our website to message us.

Top