6920:1980s Deadstock Japanese Kimono Yukata Cotton Fabric by Yard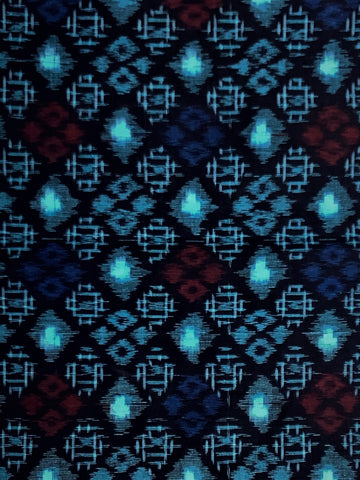 Vintage Japanese Textiles:
1980's Cotton Kimono(Yukata) Fabric
Deadstock

Width: 13.75 inches / 34.92 cm
Length: 1 yard / 91.44 cm

Catalog# 6920:
US$15.00 per yard
Fabric History/Pedigree:
Deadstock cotton from roll, type of cotton used for making summer kimono called yukata, for daily summer wear.
Fabric Description:
Light
weight cotton, slightly translucent, originally intended to make a woman's daily-wear kimono; This piece has is a dark indigo-blue background with diamond-shaped elements, 2 inches / 5.08cm tall. arranged in symmetrical diagonal array; there are several different designs in the diamond shapes, with colors being light blues, dark blues, dark red, and silver-blue (please see close-ups); same on both sides; this fabric is still stiff, softens with washing: special care and cleaning instructions required - let us know if you need them when ordering.


Note: Colors differ on devices so please use our text descriptions to complement your sense of the colors.
---
More from this collection
6920:1980s Deadstock Japanese Kimono Yukata Cotton Fabric by Yard