7298 :1970s Japanese Kimono Silk Fabric, Arai-Hari, 64in.Pc. Pixelated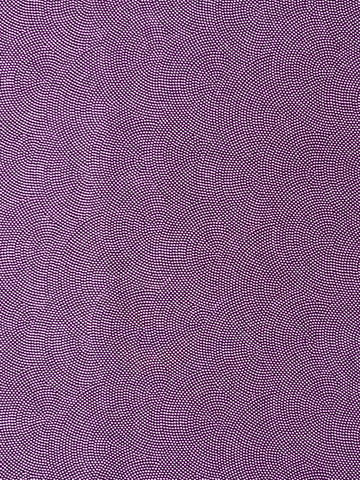 Vintage Japanese Textiles:
1970s Kimono Silk
 

Fabric Piece
Tiny Pixelated Circular Swirls

Width: 14.375(3/8) inches / 36.51 cm
Length: 64 inches / 162.56 cm

Catalog# 7298:

US$18.00 per piece
Fabric History/Pedigree:
P
ieces received from a traditional Japanese kimono cleaner/reconstructor called Arai-Hari -- see an excellent explanation of traditional Arai Hari
 by textile expert
John Marshall, by click-pushing HERE
.
Fabric Description:
Light
weight
 silk
 for woman's kimono with light burgundy color background which is composed of soft-white very tiny pixelated circular swirls (see close-ups) that are interwoven; One side only but grayish red pixels visible on reverse; this fabric is slightly smooth but no sheen.


NOTE: Suitable for making scarfs or accessories
Colors:
  Reminder that colors differ on different monitors and devices; please use our text color descriptions in your consideration.
Condition:
Excellent.


---
More from this collection
7298 :1970s Japanese Kimono Silk Fabric, Arai-Hari, 64in.Pc. Pixelated