6660: 1980s Japanese Silk Fabric, 56in. Arai-Hari, Piece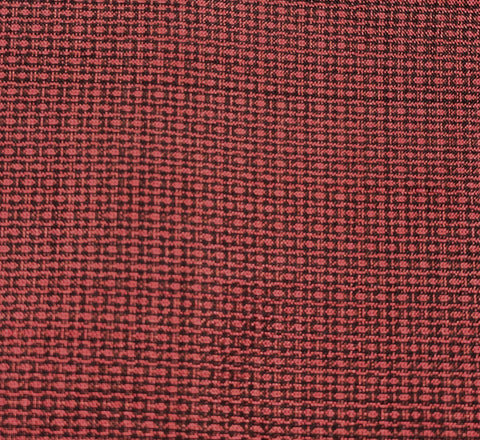 When purchasing this at the sale price we require that your total order be a minimum of US$15.00 of product.
Vintage Japanese Textiles:
1980s Used Silk Kimono Fabric
Arai-Hari

Width: 14.5 inches / 36.83 cm
Length: 56 inches / 142.24 cm

Catalog# 6660:
List Price: US$15.00 per piece
Sale Price: US$7.50
Fabric History/Pedigree:
  Silk fabric piece received from traditional Japanese kimono cleaner/reconstructor called Arai-Hari -- see an excellent explanation of traditional Arai Hari by textile expert John Marshall, by click-pushing HERE.
Fabric Description:
This is a piece from 1980s; 
This piece is ;ight-medium weight silk, 
same on both sides; solid appearance is rusty-red, but up close the pixelated lines of the weave are seen in rusty-red and soft-black; slight drape, slight sheen.
---
More from this collection
6660: 1980s Japanese Silk Fabric, 56in. Arai-Hari, Piece