6554: 1980s Japanese Silk Kimono Fabric, 57in.(Arai Hari)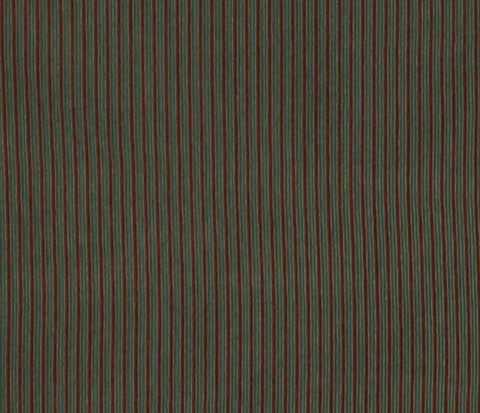 Vintage Japanese Textiles:
1980s Arai Hari Used Kimono Silk Fabric Piece
Pinstripes

Width: 14.5 inches / 36.83 cm
Length: 57 inches / 144.78 cm

Catalog# 6554:Vintage  Japanese Textiles:
List Price: US$15.00 per piece
Sale Price: US$7.50
Fabric History/Pedigree:
1980s  silk fabric pieces received from traditional Japanese kimono cleaner / reconstructor called Arai-Hari -- see an excellent explanation of traditional Arai Hari by textile expert John Marshall,by click-pushing HERE.


Fabric Type:
Lightweight high-quality 
silk; slightly translucent, no-sheen
; pinstripes same on both sides; Colors: pinstripes alternate moss-green and light chocolate brown; 
The fabric has minimal drape.
---
More from this collection
6554: 1980s Japanese Silk Kimono Fabric, 57in.(Arai Hari)